OUR STORY
Huge-Fam began operations in 2012 born from the inspiration to build a Catering Business providing a full range of superior culinary services. Huge-Fam is a 3rd generation enterprise with deep roots in Vietnam. Our journey began as a large-scale agricultural producer in Dong Nai province specializing in the production of livestock and rice. From there, My Mother Restaurant was launched and has become a popular destination for fine dining in District 1, HCMC. Huge-Fam follows on the success of My Mother and benefits from the knowledge and expertise that we have in fine-dining and farming.
Since the beginning, we have been affirming our position as a professional, reliable, and meticulous provider of culinary services in Vietnam. From our kitchen to your table, the Huge-Fam team has been perfecting its operations to ensure food safety and quality in accordance with international standards. We are eager to partner with our clients in order to meet the unique culinary needs across a diverse group of individuals, organizations, and businesses throughout the country.
Huge-Fam is a socially responsible member of the community. A portion of our corporate profits is dedicated to charitable activities that support sustainable community development and environmental protection. Vision
Becoming the leading catering service in Vietnam by providing innovative, professional catering solutions, operating a high-quality F&B enterprise, and ensuring food safety according to international standards.

Mission
Helping the community become healthier and happier by providing food and beverages that meet nutritional, safety, and hygiene standards; providing exceptional, thoughtful, and professional service. CORE VALUES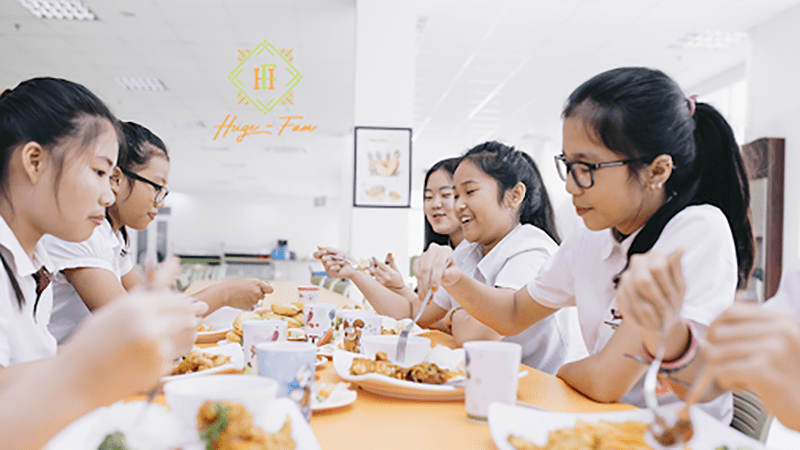 Ethical Foundation
Huge-Fam operates on a firm ethical foundation. In particular, our staff is dedicated to a culture of integrity in order to create and foster sustainable relationships with our partners and clients.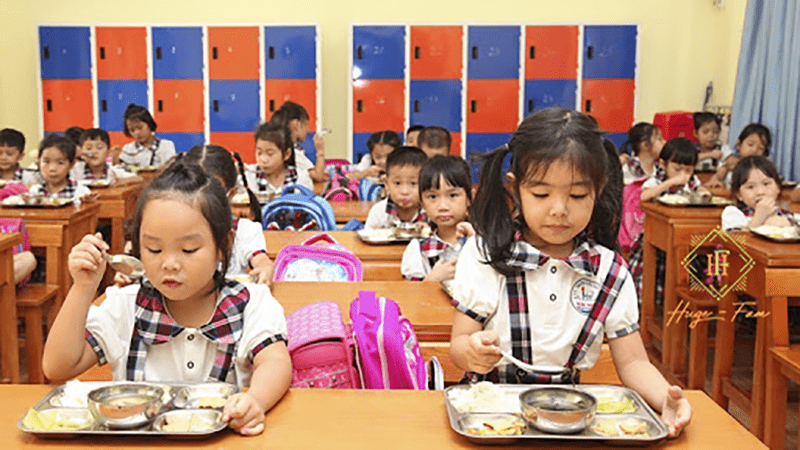 Social Responsibility
The Huge-Fam team is committed to sharing our corporate profits with the community. We focus our support on the most vulnerable individuals and groups in society. We actively promote sustainable community development and lend a helping hand to protect the living environment in Vietnam.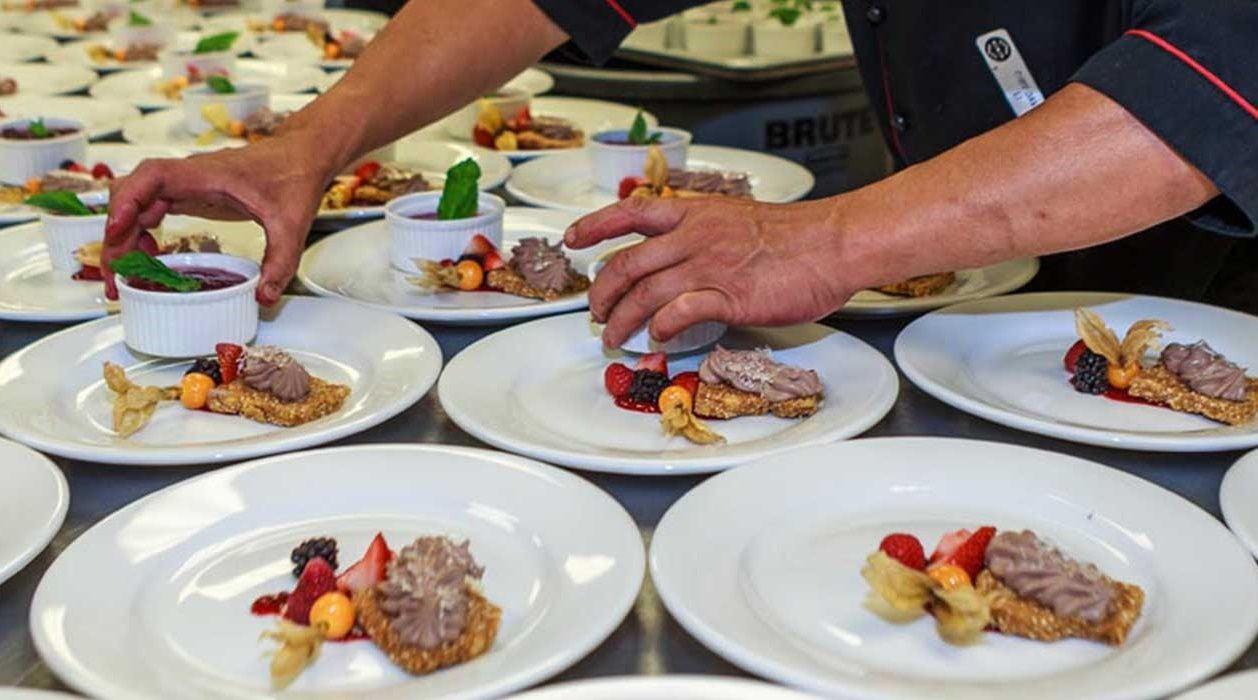 Spirit of service
The Huge-Fam team is eager to serve our clients in order to provide practical benefits and optimize customer satisfaction. We conduct business with a humble attitude, a commitment to understanding your needs and a determination to exceed client expectations at every opportunity.

HUGE-FAM COMMITMENT
Based on our motto "Your health, Our heart", Huge-Fam always prioritizes the Health of our Customers and the Sustainable Development of the Community in our business activities. We confidently commit to customers and partners our core guarantees as follows:

Source of fresh ingredients
from the farm to the table

Strictly-controlled process
meeting the International ISO Standard

Food Safety and Hygiene
protecting users' long-term health

Professional team
industry knowledge, enthusiastic attitude
FOOD SAFETY MANAGEMENT CERTIFICATION
Huge-Fam earned the latest ISO 22000: 2018 certification - a standard for implementing a quality management system and a quality assurance process for food safety and hygiene. Our team follows the best practices established by the International Organization for Standardization (ISO) that help us:

Managing full information about all of the ingredients including their origin, purpose of use, preservation requirements, shelf life, and inspection requirements.

Controlling our activities strictly from sourcing, to storage, food preservation, and final service to ensure food quality and safety before serving the diners on-site.
HUGE-FAM TEAM BORN TO SERVE
Huge-Fam pays special attention to our employees who are instrumental in providing the highest quality products and delivering the best customer service experiences possible.

Expertise
Huge-Fam personnel possess in-depth professional skills and are well-trained in food hygiene and safety. Our consulting team works proactively and quickly to advise our customers and partners about the most optimal time and cost-saving solutions.

Attitude
We are a client-focused service provider that works to earn your trust and appreciation every day. Our organizational culture promotes active listening, timely and thoughtful responses to your requests, and the fulfillment of all of your catering needs.